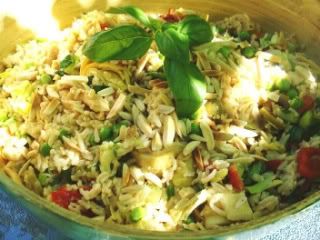 Piedmontese Rice salad from my book "Nonna's Italian Kitchen
"

I was rushed today (as usual these days-- book deadline looming-- that's why not much blogging these recently!) and trying to figure out what to make for my husband's discerning (but omnivore) stepdaughter from Montreal, and her 12 year-old twin girls. I was also trying to figure out what to blog about before everyone gets here and I have no time to blog!

So, here's what I made for dinner tonight (well ahead-- everything but dessert can be eaten at room temperature) and they are due in about half an hour, so I'd better get going! I'll try to blog most of our meals over the week or so that they are here.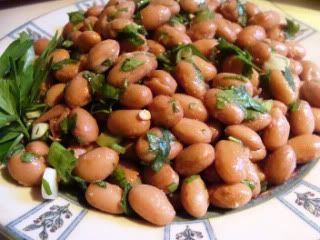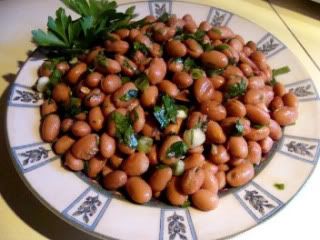 Italian Romano Bean salad (also from "Nonna's Italian Kitchen
")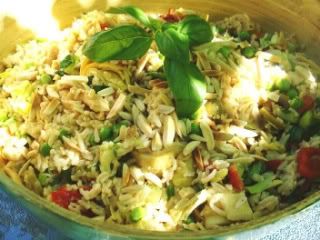 My version of an Italian rice salad from Piedmont, also from "Nonna's
"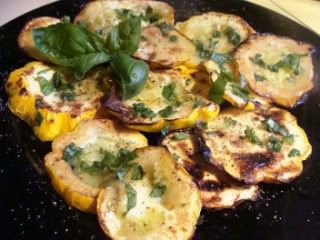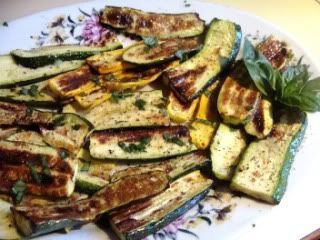 Summer squash "a scapici"-- the first picture with our own pattypan squash, and the second with a neighbor's green and yellow zucchini. (Also from "Nonna's
".)

"A scapici" is a southern Italian version of the Spanish or Caribbean "escabeche" (cooked fish pickled in a vinegar sauce), or Latin American "seviche" (a method of "cooking" fish with the acid of lime or lemon juice, which is a very typical dish in Peru, where my father was born-- now I make seviche with mushrooms). In Italy, many vegetables are prepared a scapici, including eggplant.


Some versions use vinegar instead of lemon juice, add garlic, use other herbs (such as sage), and fry the vegetables in olive oil. I like this very simple grilled version (I "grill" it under my oven's broiler) made with fresh lemon juice. It's such a simple recipe that you might tend to overlook it, but it is one of my absolute favorites! The eggplant melts in your mouth, and the zucchini is juicy and sweet.

Here's the recipe, which is really mostly a guide:

BRYANNA'S MELANZANE O ZUCCHINI A SCAPICI (GRILLED EGGPLANT OR ZUCCHINI WITH LEMON JUICE AND HERBS)
Serves about 4

1 large eggplant or 2 medium zucchini
salt
2 T. extra-virgin olive oil
1 T. fresh lemon juice
freshly ground black pepper
OPTIONAL: chopped fresh mint or basil

If using eggplant, slice it about1/2" thick. Salt it liberally and leave it to drain for half an hour in a colander. If using zucchini (I usually do some of each), slice it 1/4" thick and don't salt it.

Rinse and pat the eggplant dry. Brush both the eggplant and zucchini with 1 T. of the oil and grill or broil it on bothsides about 3-4" from the heat source, or until slightly browned and soft. (This takes just a few minutes per side.)

Cut the vegetables into thick strips and arrange on a serving platter. Drizzle them with the remaining olive oil and the lemon juice. Sprinkle with pepper to taste, and salt the zucchini lightly (salt isn't necessary for the eggplant). Sprinkle with chopped fresh mint or basil.

For a bread, I made Potato Fougasse, which will be in my new book coming out late this year, I think. It's a sort of French focaccia, with an interesting tree-like design, and very yummy! I sneaked in quite a bit of fiber!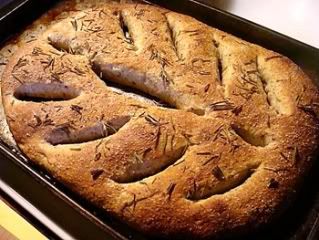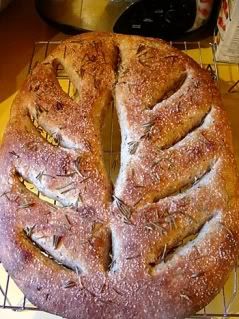 Here it's just placed in the oven: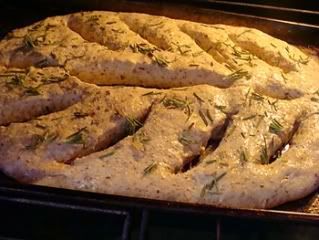 And, for dessert, we're having what I call "Grown-Up Nanaimo Bars", a vegan, less sweet, and more healthful version of a popular BC sweet: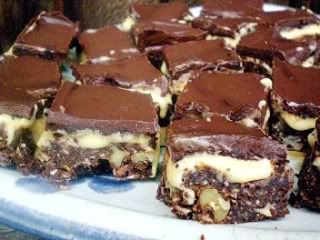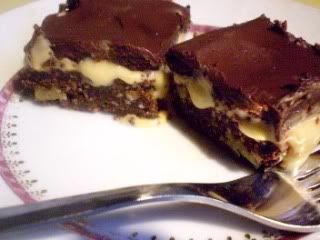 salt and pepper and Italian parsley!




And here is the dinner before everyone demolished it! (It was a hit!)




Hope you're enjoying your summer!

Cheers!



http://veganfeastkitchen.blogspot.com/2010/08/what-to-make-for-company.html
WEDNESDAY, AUGUST 11, 2010
FACEBOOK COMMENTS:
---