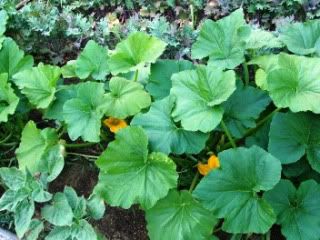 The pattypan squash are blooming-- can't wait for the little beauties!

DH does most of the gardening-- 99% of it-- around here, but neither of us is really into gardening. But you can't live in the country and not grow something in the summer! So here is a picture essay of our conventional garden and our deck garden. It's really producing now! So nice to have fresh greens and herbs, and there is is absolutely nothing like your own home-grown tomatoes! (And our island market and market gardens can provide the rest for us!)

The Conventional Garden: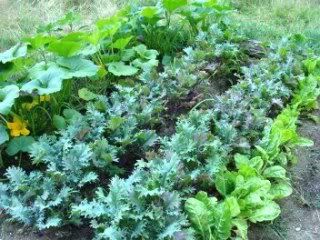 Lettuce, chard and kale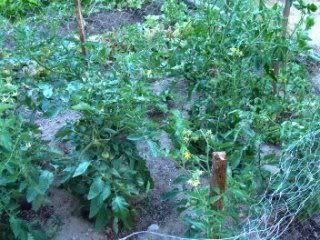 The tomatoes in the garden, surrounded by chicken wire to keep the cats from digging!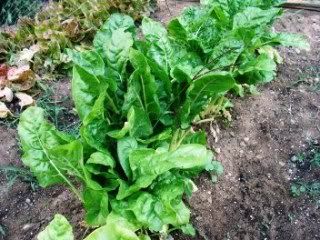 Chard up close



A pattypan blossom peeking out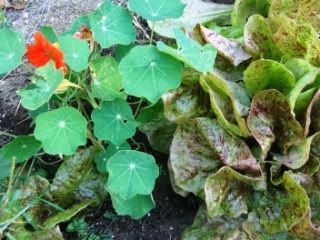 A volunteer nasturtium cuddling up to a lettuce

BTW, in the front of the house, I have sage and a big rosemary bush, but I forgot to take pics!

The Deck Garden: (We always grow basil and cherry tomatoes on the back because it gets nice and hot, but this year we also have Italian parsley and we used some old dresser drawers to grow mesclun, baby spinach and more lettuce. I can go out and snip off some salad without getting my feet dirty! Evidently, if you cut lettuce about an inch above the soil, it will grow back! And I'm told you can do the same with spinach.)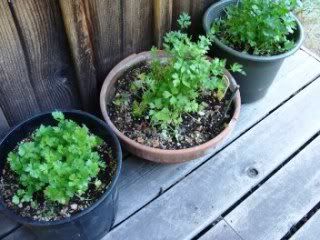 I never had any luck with ordinary parsley, but the Italian parsley is doing wonderfully!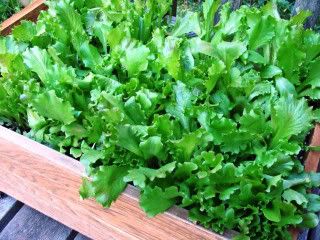 Dresser-drawer lettuce planter!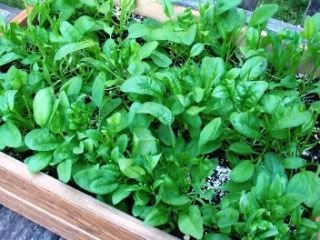 Dresser-drawer spinach-- so tender, and so clean when you snip it off!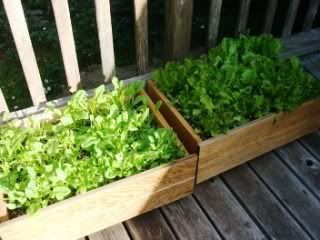 Spinach and lettuce growing in drawers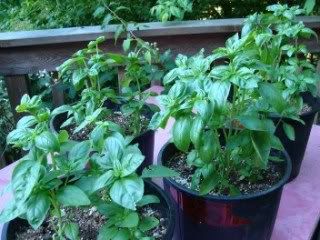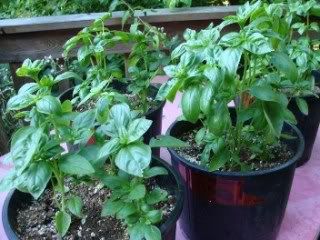 Basil on the deck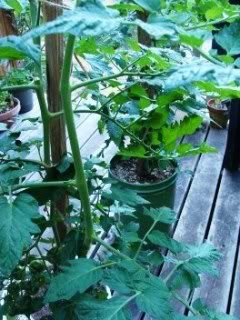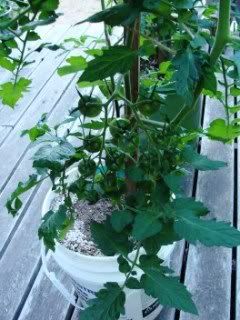 Black cherry tomatoes-- so good!

The Harvest: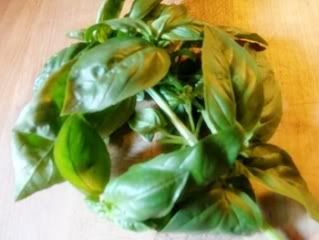 Fresh basil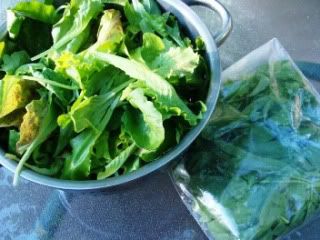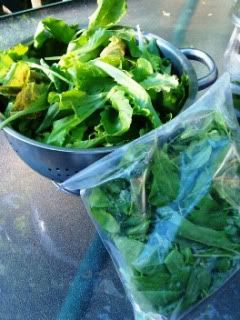 Lettuce in the colander and spinach in the bag-- picked this morning!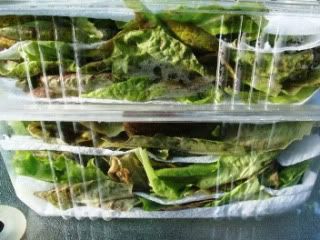 Lettuce DH picked on Tuesday-- we save organic greens boxes and layer the cleaned, spun greens in them between pieces of paper toweling-- they keep quite well that way.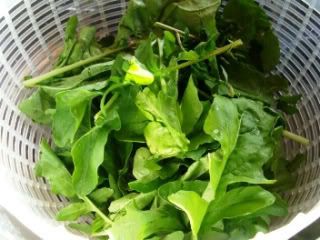 Fresh arugula in the spinner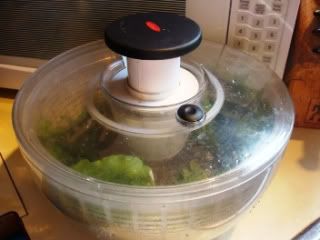 My favorite lettuce spinner-- the Oxo Good Grips.
It spins so well, it has a "brake" on it!

The Eating: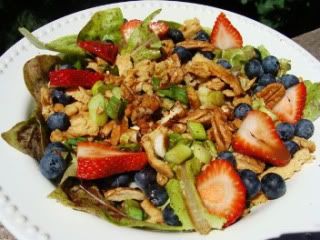 Lunch yesterday-- a "chef's salad" of fresh butter lettuce topped with Soy Curls sautéed in a little olive oil with some homemadebacon salt
(no bacon in it!- here's my recipe), toasted pecans, and some strawberries and blueberries, with my Fig Balsamic Vinaigrette(low-fat). Yum!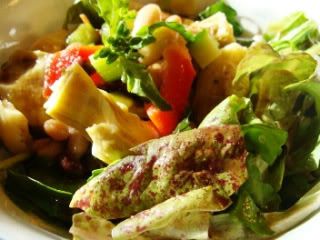 Lunch today was a piece of leftover homemade pizza with this salad of fresh butter lettuce and arugula with marinated artichokes and some homemade bean salad.

Boy, don't we vegans suffer (not!)?

Enjoy!


THURSDAY, JULY 22, 2010
http://veganfeastkitchen.blogspot.com/2010/07/garden-for-non-gardeners-in-ground-and.html
FACEBOOK COMMENTS:
---