Reply To This Post Return to Posts Index VegSource Home
---
| | |
| --- | --- |
| From: | Stephanie (72.185.119.253) |
| Subject: | Dynamic Literacy jWord Build Vocabulary Development System - Elements Level 1 |
| Date: | July 31, 2013 at 4:35 pm PST |
The Combo edition of Elements Level 1 includes the following:
Elements 1 Teachers Edition - a 336 page guide which includes:
• Fun facts and alerts about each root
• Guidance for how to use each exercise
• Exercise answer keys
• A weekly "check-up" for each root
• Units that review every prefix and suffix used
• A mini-dictionary for each of the 25 roots
• A comprehensive and a mid-term assessment
• A free on-line account to the Dynamic Literacy website for bonus content
Student Activity Book - a 156 page workbook that covers 25 Latin & Greek Root Families. This book contains four activities for each root, plus appendices with practice activities for prefixes and suffixes, and even root bingo game boards.
Remember... Always start with Foundations Level 1 or Elements level 1 regardless of age.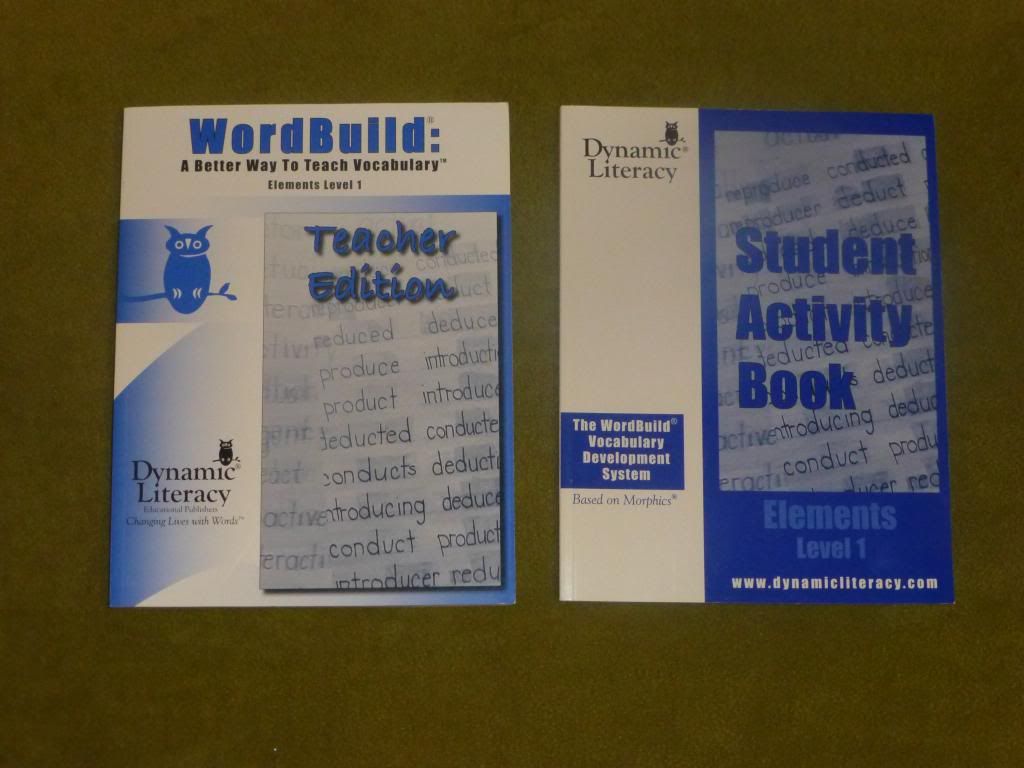 Reply To This Post Return to Posts Index VegSource Home
---