HOMESCHOOLERS: We have some very cool advertisers on this website, and as VegSource is supported by advertising, we're happy about that. If you can't see any ads, you might have an ad blocker, or a setting in your browser which blocks ads from showing up. Consider turning on ads while on vegsource so that you can see what they have to offer, and so that this site can remain free.
Reply To This Post Return to Posts Index VegSource Home
---
| | |
| --- | --- |
| From: | Tracey (184.0.134.68) |
| Subject: | The Bible Comes Alive! 5 CDs (PHOTO) |
| Date: | March 2, 2013 at 1:24 pm PST |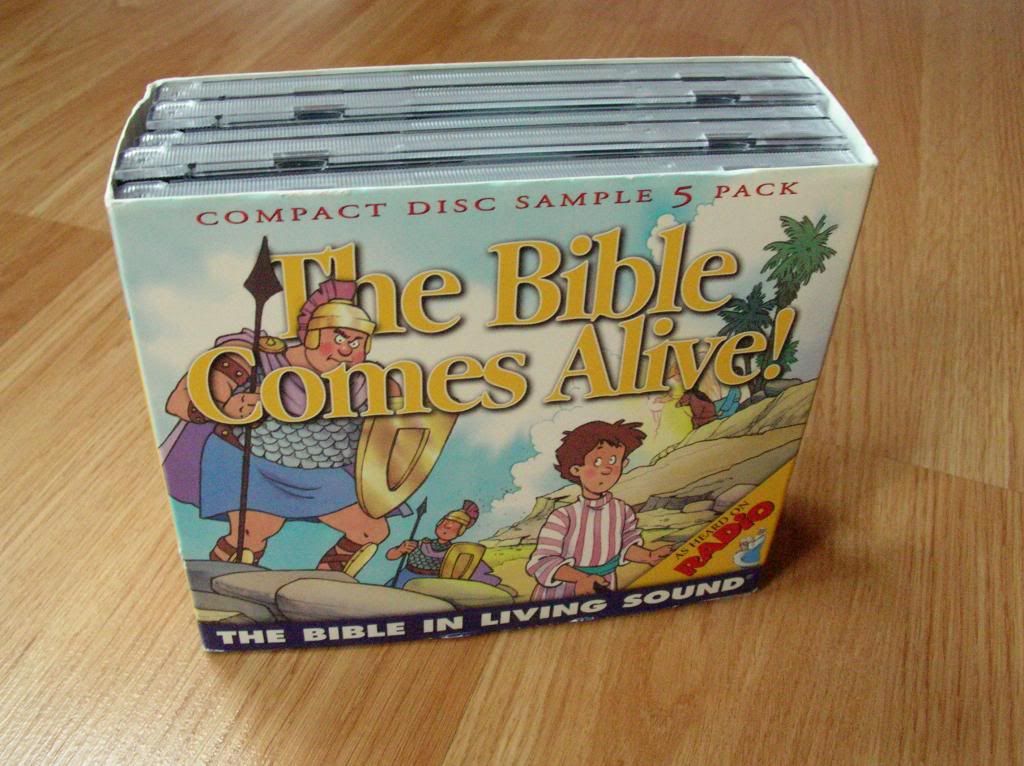 For Sale:
The Bible Comes Alive! by The Bible in Living Sound
5 CDs of 30 stories that are acted out with sounds and voices to sound as though you are 'right there.' Great for listening to in the vehicle.
Biblical stories include:
Noah's Ark
Queen Esther
David and Goliath
Life and Times of Jesus:
Zacchaeus
Jesus Anointed
The Good Samaritan
The Prodigal Son
$20ppd. In very good condition.
Non smoking/no pet home. I accept PayPal (fee extra) or money order. Please send a direct email if interested or have further questions.
Thanks,
Tracey
savingmoney4us@aol.com
Reply To This Post Return to Posts Index VegSource Home
---