HOMESCHOOLERS: We have some very cool advertisers on this website, and as VegSource is supported by advertising, we're happy about that. If you can't see any ads, you might have an ad blocker, or a setting in your browser which blocks ads from showing up. Consider turning on ads while on vegsource so that you can see what they have to offer, and so that this site can remain free.
Reply To This Post Return to Posts Index VegSource Home
---
| | |
| --- | --- |
| From: | LouAnn (67.168.181.118) |
| Subject: | Handmade Jean Red/Blue Bandana Purse |
| Date: | June 27, 2012 at 11:55 pm PST |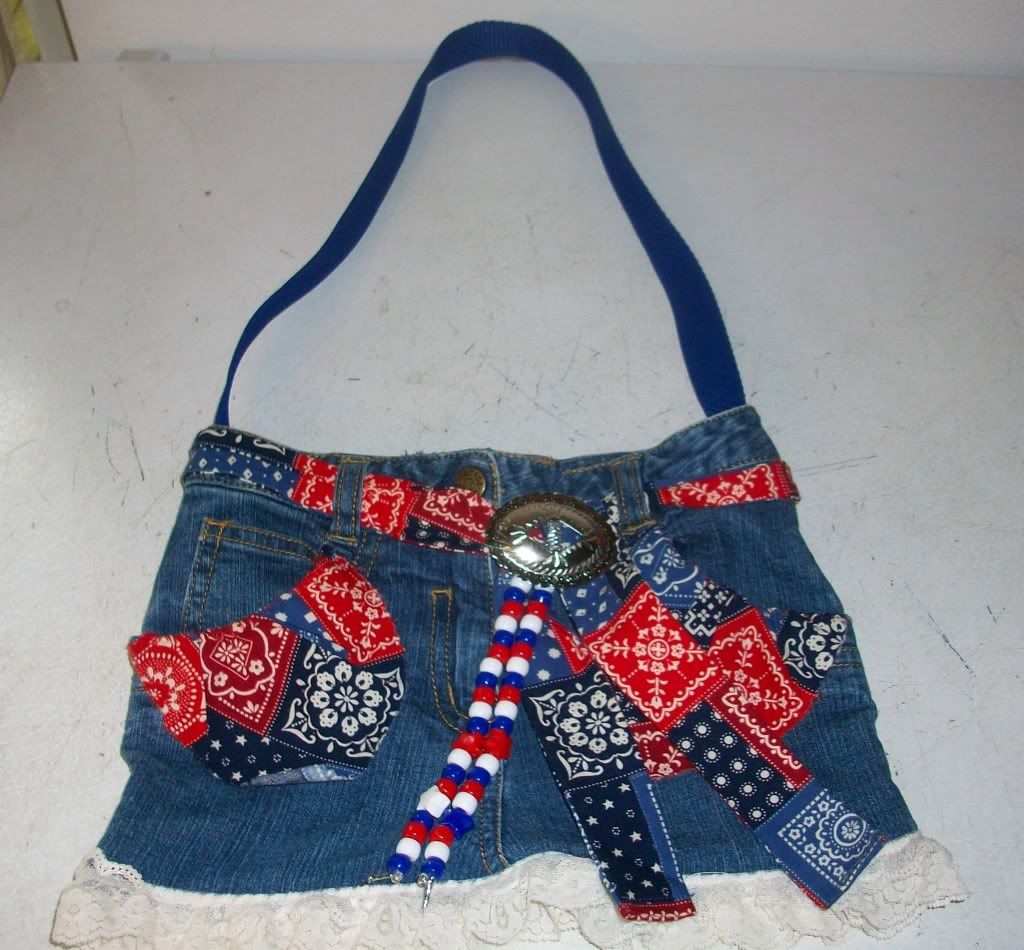 Here is a nicely handmade Jean Skirt Purse the size is 7" H x 11" W there is no depth on it. The purse has a velcro closure . The strap is 26 inches long and is blue webbing .There are 2 front pockets and 2 back pockets . It has red ,blue print bandana on front pockets and thru belt loops , concho with beads .It also has white lace trim on the bottom of the purse .
Asking $20.00
Reply To This Post Return to Posts Index VegSource Home
---